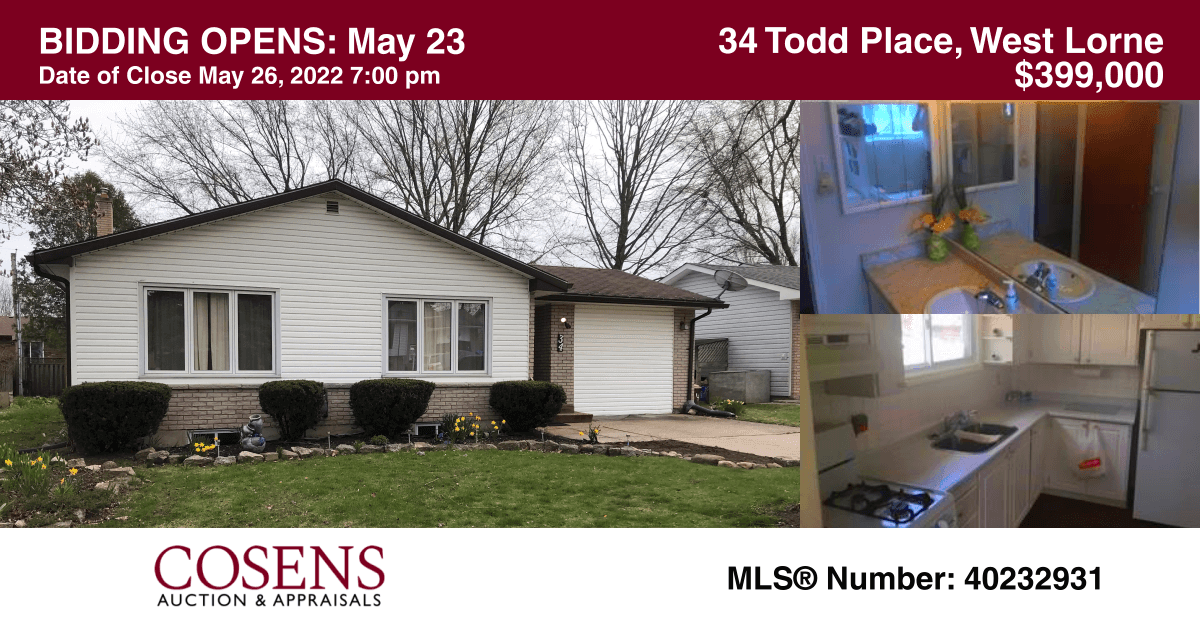 Product information
$399,000
34 Todd Place, West Lorne
MLS Number
This is a well laid out 4-level back split that has been well maintained over the years. Bidding opens Monday, May 23 at 9 a.m.
Highlights
3 Bedrooms

2 Bathrooms

'20 x 12' Garage/workshop
Open House:
Saturday, May 21 from 1-3 pm
Sunday, May 22 from 1-3 pm
Past Auctions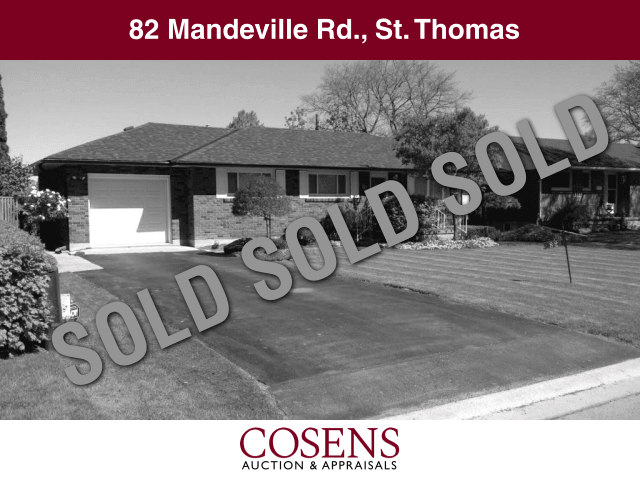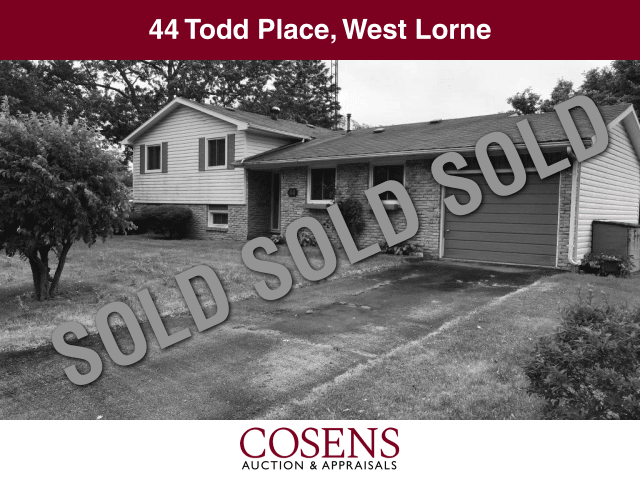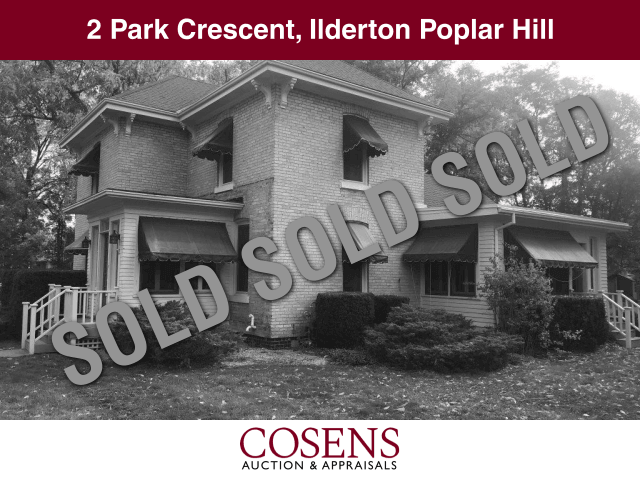 Real Estate Auctions
A better way to
sell your house
Auctioning Real Estate provides for open bidding, which allows bidders to make multiple offers on your house and maximize your final sale price. We list our properties on MLS, realtor.ca, international online auction sites, social media and sent out to our extensive mailing list of interested buyers.
The high bid is subject to final approval by you, the seller. It's a win/win, you can't lose.